Wouldn't This Floor You? Heavy Firing on Arena Front!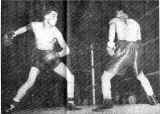 5,000 See Inquirer A.A. Finals
Our Inquirer A.A. amateur aces were big dealers in the fistic fireworks last night when they hurled punches in semi-final and final round bouts at the Arena. Here is a breath-taker which was on view, and is sure to be duplicated when the tournament ends in a burst of thumps and thrills tomorrow night. Top shows William Speary, Nanticoke, left, just as he hurled a haymaking right at John Ferrara, Seymour in their 112-pound open final. Speary, who had defeated John Aiello, Wilmington, in the semi-final, got off the floor in the second round and took the decision over Ferrara in three periods.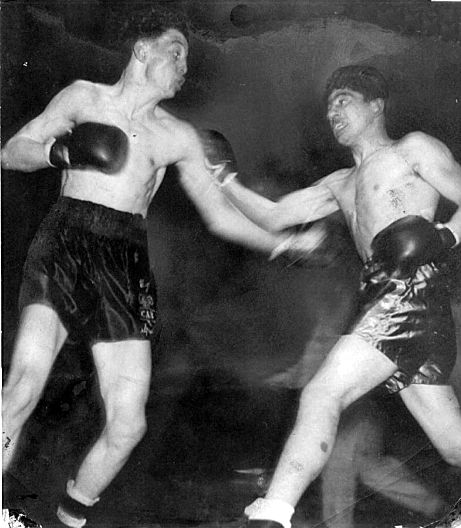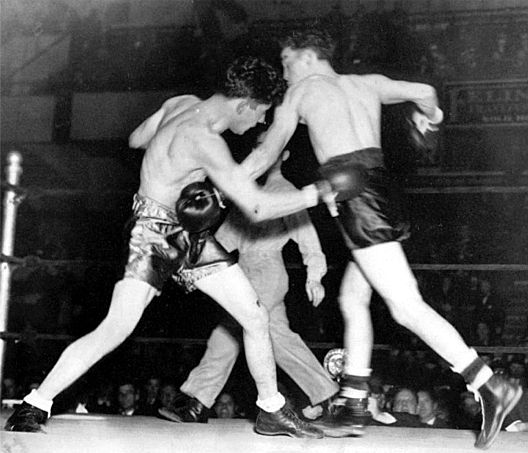 Here is some of the action that provided thrills for 5,000 fans when amateur aces fought in semi-final and final rounds of the Inquirer A.A., and Middle Atlantic A.A.U. championship tournament last night at the Arena. At the left, Bill Speary, of Nanticoke, is shown as he fought his way to victory over Johnny Aiello, of Wilmington, in a 112-pound open class bout. They're punching in the second round here.
Philadelphia Inquirer Photos